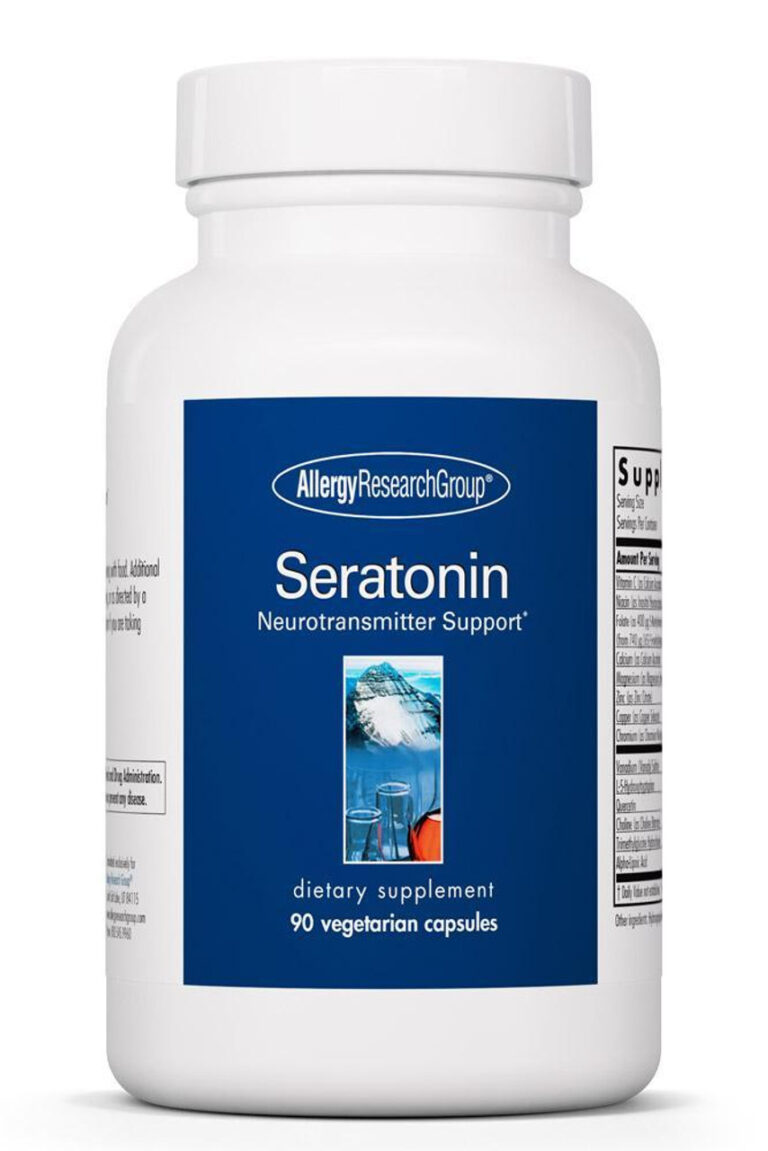 Seratonin™ (#76020) is a patented formula to support neurotransmitter levels and enhance healthy moods and sound sleep.* Consistent serotonin levels may also make the body less susceptible to reactions triggered by the environment, foods, stress, and hormonal imbalances. It has been used since 1999 for the prevention of migraine. A 2002 study conducted by Eastern Virginia Medical School found that "migrainers taking the formula had an overall decrease in missed days from work, school and household work, fewer days experiencing impaired productivity, less missed family and social events as well as a decrease in the number and severity of headaches experienced."
Get it today for $62.39 with our 20% dynamic health resources discount
Through the "Allergy Research Group-(ARG)" Patient Participation Program (PPP) you are authorized as clients of "Dynamic Health Resources" to obtain Serotonin™ and other supplements directly from ARG.
To receive a 20% discount on ALL allergy research group products.
*Use authorization code 10-0075 when placing your orders
Order by phone
In the USA call 1-800-545-9960 Ext. 2
Worldwide orders call 1-510-263-2000
or
*To get the 20% on all your orders, you will be required to initially register and create an account
Once you complete your new customer application it may take up to two days to be confirmed and to process. You will not need to register again and can use the code every time you order to save 20%!